Rugby World Cup Opening Celebration
2011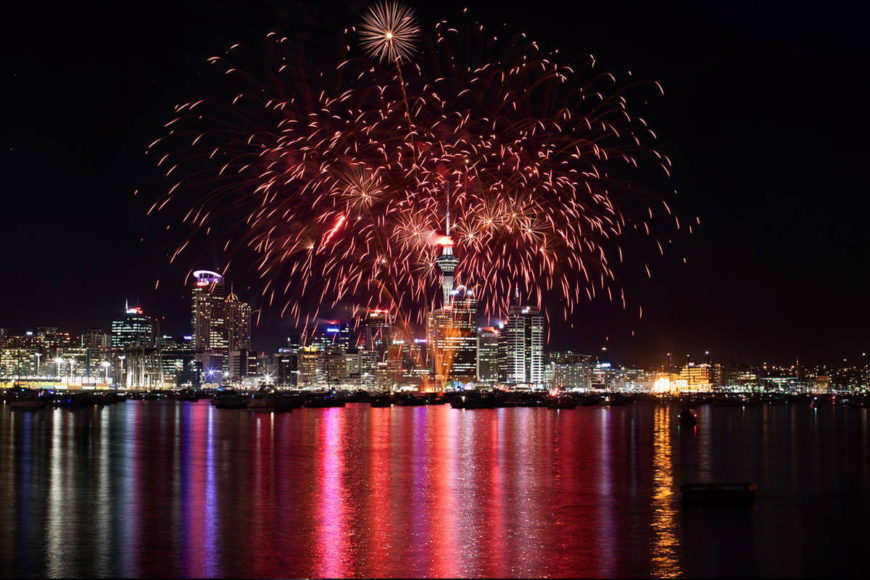 2011 saw the Rugby World Cup come to New Zealand. Inside Out Productions were commissioned to organise the city wide event for the Auckland Opening of the Rugby World Cup.
This collaborative event was of a huge scale with over 100 performers, an original score and the largest fireworks and lighting show ever seen in New Zealand.
Fireworks are erupting above the city. Tugboats are dancing in the harbour. Men are seemingly leaping down tall buildings in a single bound. A pipe band is playing on the museum steps. A Maori warrior is spinning a bullroarer atop a silo on the other side of the city. A gospel choir is singing it from the rooftops.
This – All Lit Up, the wildly ambitious musical and fireworks finale to last night's RWC opening ceremony – is something you could only take all in via the multi-camera magic of television.
And like the Eden Park wonder of visuals and choreography a few minutes earlier, it is quite breathtaking …
New Zealand Herald
5:30 AM Saturday Sep 10, 2011