Tourism NZ – Rugby Ball, Tokyo
2009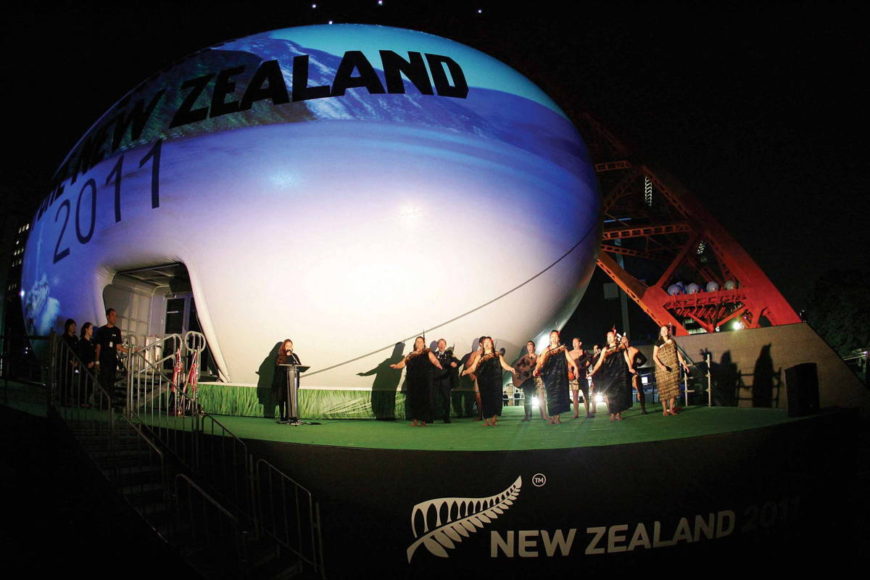 What a success! In October 2009, The Giant Rugby Ball venue was inflated in Tokyo under the grand Tokyo Tower. Once again many high profile guests enjoyed the functions hosted within the ball over the eight days.
Guests such as New Zealand's Prime Minister and Minister of Tourism Mr John Key, Mr Shintaro Ishihara (Governor of Tokyo), Mr Shin Maeda (Tokyo Tower Chief Executive), Noboru Mashimo (Vice President of Japan's Rugby Football Union), The All Blacks, former All Black John Kirwan (Coach of Japan's National Rugby Team), actress Beverly Maeda and actor Mr Hiroshi Tachi all visited the Giant Rugby Ball.
Over 13,000 people were lucky enough to enjoy the free  ten minute 360 degree AV over the eight days it was open.